7 tags
7 tags
Vegan Pumpkin Pie with Pecan Crust →
A perfect recipe full of flavor, great texture, and healthy goodness. So delectable it will wow even the most die hard carnivore.
6 tags
4 tags
6 tags
8 tags
5 tags
6 tags
6 tags
4 tags
5 tags
4 tags
6 tags
6 tags
6 tags
4 tags
6 tags
4 tags
3 tags
4 tags
5 tags
5 tags
4 tags
5 tags
6 tags
6 tags
avocadoavocado asked: Hey, I recently became vegan, and I live in montreal too. I did manage to find probiotic pills without gelatine, at a pharmaprix in Montreal West (Near Loyola) - Different pharmaprixs have different stock, the one near my house had no vegan probiotics - I wanted to make yogurt with it, but then I heard the ones on the shelves aren't alive? You have to buy ones that are stocked in a fridge. So...
4 tags
Venus and Serena go Vegan for Health →
5 tags
Vegan Omelets →
Will be trying this sometime v. soon. Been craving brunch food so much….
9 tags
Pure food and wine, NY
Just had dinner at Pure Food And Wine, New York's only raw food restaurant. Hugo and I both really enjoyed it. While a little pricey, (in my opinion, anyways) it totally took raw food from the scientific level you see at places like crudessence in Montreal, to fine dining. First, they have a great selection of wines, organic beer, and sangria ( refreshing…), but also the dishes seem to focus...
6 tags
4 tags
Vegan Probiotics?
Grrr… So I finally think I can afford some probiotics again after finding some 180 capsules for 20 bucks at Pharmaprix, and then I buy them and realize there is gelatin in the capsule. I am not going to throw those puppies out, but I have been looking around for vegetarian ones and the only ones I have seen so far in montreal are more than twice the price! Not worth it in my mind. I also...
6 tags
4 tags
7 tags
25 Vegan Cupcake recipes →
So I am not huge into vegan baking, but the non-profit I just started working for is having their 16th birthday party breakfast potluck thursday, so I had to find some inspiration.
6 tags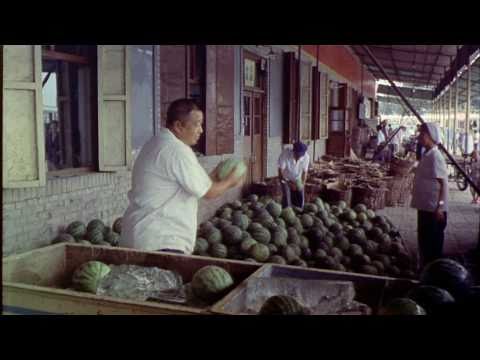 4 tags
Meat that PETA approves...?! →
At times like these I am glad I am Vegan, but this is some kind of answer you can give to your friends who eat meat for its 'taste'.
Just ate
Three bowls of Dorset nutty granola (I love the macadamia nuts…) with almond milk and berries… I guess I was hungry?
whitveee asked: Hey! I just recently started following you so I'm not sure if you've wrote about this or not but have you seen the documentary Food Inc.?
9 tags
Eating Animals - a whole lot of reasons not to
A few citations from the book I just finished reading. Go read it! Animal agriculture makes a 40% greater contribution to global warming than all transportation in the world combined; it is the number one cause of climate change. The average shrimp trawling operation throws 80 to 90 percent of the sea animals it captures overboard, dead or dying, as bycatch. (Endangered species amount to much...
6 tags
I dabbled in Vegan desserts the other day...
But it was for a good cause! My aunt had invited me over for lunch and asked me to bring a vegan dessert for her and her vegan children.I had bought these organic millet puffs, and wasn't really sure what to do with them. Then I saw this vegan rice crispy recipe and decided to experiment with millet! This really would be better with puffed brown rice (I suspect they would be less soggy)...
5 tags
Raw Banana Crepes →
ofrecipes: When I get around to learning how to use my dehydrator, this is at the top of my list!
8 tags
New Book by Brendan Brazier, with over 200... →
I have to own this!